SOLIDARITY DAY FOR UKRAINE - Screening and Concert-performance
24 April 2022, National Theatre
Screening – Luckless
Ivan Franko National Academic Drama Theatre – Kyiv, Ukraine
Concert-performance – Ukraine Fire
DAKH DAUGHTERS – Kyiv, Ukraine – France
Donations
The National Theatre joins the Hungarian Interchurch Aid fund-raising programme so that you can also donate to the refugees fleeing the war.
I. programme
Ivan Karpenko-Kary: Luckless
Recorded performance by the Ivan Franko National Academic Drama Theatre, Kyiv
Ukrainian, with Hungarian subtitles
5 p.m. Sunday, 24 April 2022
National Theatre, Main Stage
Tickets are free of charge and can be reserved at the National Theatre:
e-mail: jegy@nemzetiszinhaz.hu , phone: +36 1 476 6868, or you can print your ticket from the programme page of the National Theatre website.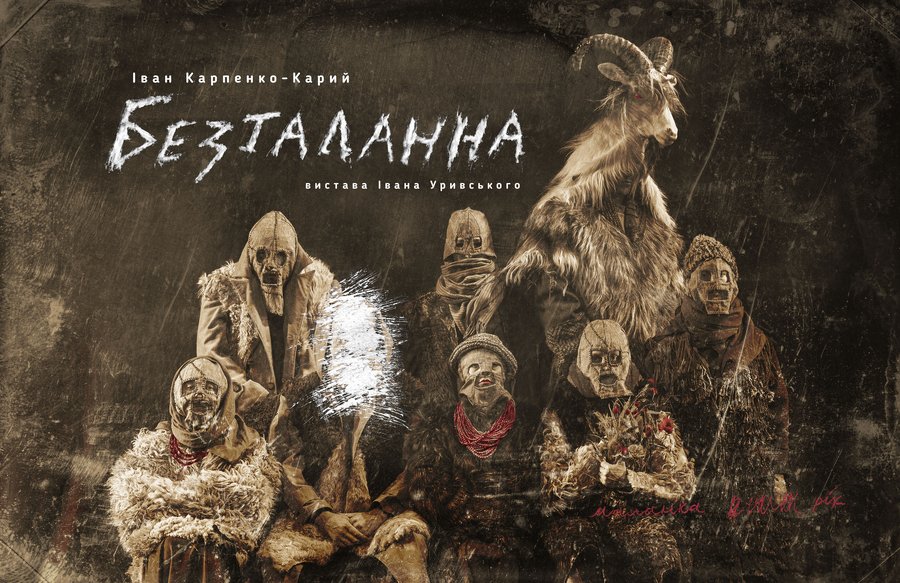 The play Luckless is the most popular dramatic work of one of the founders of Ukrainian professional theatre, actor - director - playwright Ivan Karpenko-Kary. It is an important part of Ukraine's national drama heritage. There is a love triangle Varka-Hnat-Sofia at the heart of the story. Their relationship is the main storyline of the play. However, the author also suggests a harder but deeper reading that points to timeless values and notions... This is a recent production of Kyiv's National Theatre which premièred in December 2021.
Ivan - Oleksii Bohdanovych, Sophia - Vira Zinevich, Hanna - Iryna Doroshenko, Hnat - Akmal Huriezov, Varka - Chrystyna Fedorak, Paraska - Dana Kuz, Palashka - Kateryna Artemenko, Demian - Vitalii Azhnov, Stepan - Renat Svettarov, Omelko - Valerii Velychko
Set & costume designer: Tetiana Ovsiichuk; Theatrical lighting: Yaroslav Marchuk; Sound: Yaroslav Antonenko, Pavlo Natalushko; Assistant director of plastic arts: Pavlo Ivliushkin; Chorus master: Susanna Karpenko; Music: Malvina Khachatrian; Deputy stage manager: Liana Mykhailova
Director: Ivan Uryvskyi
II. programme
Ukraine Fire
A concert-performance by the DAKH Theatre, Kyiv – DAKH DAUGHTERS Formation
8 p.m. Sunday, 24 April 2022
National Theatre, Main Stage
Tickets are free of charge and can be reserved at the National Theatre:
e-mail: jegy@nemzetiszinhaz.hu , phone: +36 1 476 6868, or you can print your ticket from the programme page of the National Theatre website.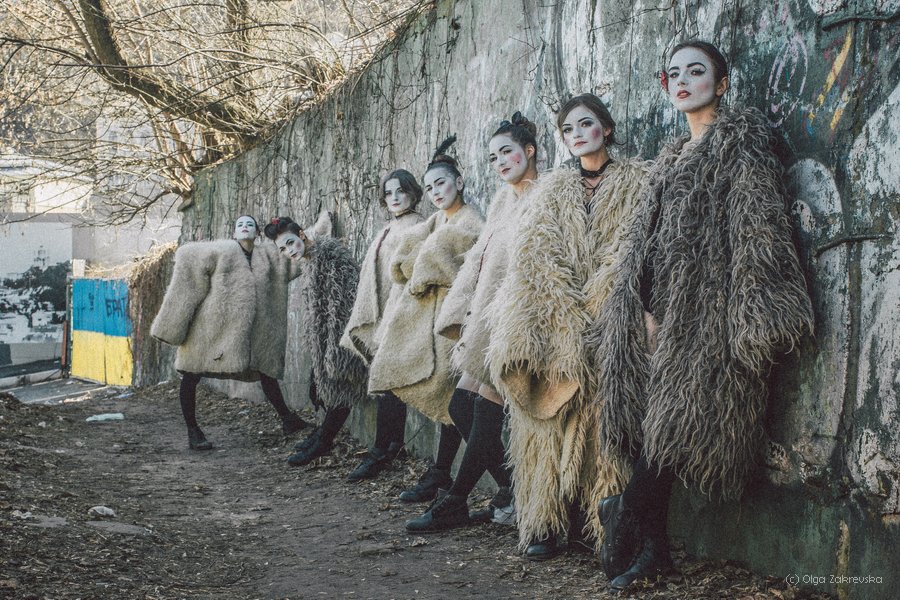 "This war is a huge disaster for Ukraine, with an impact on the whole world and on the future of humankind. Ukraine and the Ukrainian people are going through one of the greatest tragedies in their history. They are fighting for their freedom, independence – and survival. And in their struggle, they need the help of all generous people in all possible forms," say the artists.
Part of the company of Kyiv's DAKH Theatre left Ukraine shortly after the outbreak of the war to bring the suffering of their people to the attention of the European public with their new concert-performance. They created the production Ukraine Fire in France and their European tour includes a stop in Budapest. DAKH Daughters, one of the company's formations, is a concert-performance project inspired by the world of grotesque freak-cabaret. The message: an appeal to the international community for help, a testimony to the humanitarian disaster of war, suffering and death of civilians in Ukraine.
DAKH is a unique formation of the Ukrainian alternative scene with its international festival Gogolfest. Vlad Troitskii heading the company is no stranger to Hungarian audiences. He has worked in Debrecen, Kecskemét and Miskolc; he and his company have participated in the MITEM Madách International Theatre Meeting on several occasions.
Performers: Tetiana Troytska, Solomya Melnyk, Natalya Khalanevich, Ruslana Khazipova, Natalya Charpe, Ganna Nykytyna :: Lighting & video: Marya Volkova, Asthik Hrihorian, Marya Iakovenko
Director: Vlad Troitskii
Let us help refugees of the war together!
Please support the efforts of Hungarian Interchurch Aid.
For millions in Ukraine, war has become a tangible reality. Elderly and young people, and entire families have left their homes in war-torn areas. Hungarian Interchurch Aid provides immediate assistance to the refugees and displaced persons who have been forced to leave everything behind, and has launched a comprehensive relief programme to support those in need due to the war.
On 24 April 2022, you can also join the National Theatre & Hungarian Interchurch Aid fund-raising project and pledge donations for the refugees fleeing the war. You can donate to the people who need your support by using the National Theatre's charity boxes and the Hungarian Interchurch Aid payment terminals.
To download and print your free tickets to the two performances of the "Solidarity Day for Ukraine", visit
How can you help?
You can easily donate to our relief programme via card payment at https://segelyszervezet.hu/adomanyozas or by transferring the funds to our account (11705008-20464565), indicating "Ukraine" in the comments field.
Donations in foreign currencies should be sent to:

In EUR to (IBAN) HU 13-1176-3842-0065-8885-00000000
In USD to (IBAN) HU 39-1176-3842-0073-9012-00000000
Name of the bank: OTP Bank Nyrt.
Account holder: Hungarian Interchurch Aid
SWIFT code: OTPVHUHB

Offers of accommodation or services are expected by e-mail at karpataljaert@segelyszervezet.hu or by phone at +36 70 664 8645.
For corporate donations, please send your e-mail to csr@segelyszervezet.hu. Our staff will get in touch with your CSR contact person as soon as possible.
(09 April 2022)