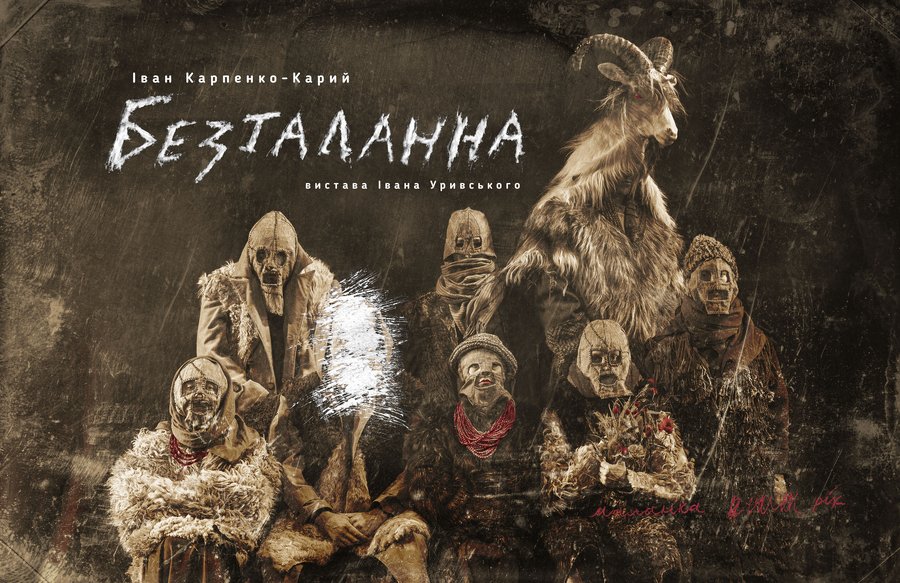 Performance by the Ivan Franko Ukrainian National Drama Theater in Kiev about the recording.
Film screening in Ukrainian with Hungarian subtitles
2 hours, without breaks.
Cast:
Ivan / Oleksii Bohdanovych
Sophia / Vira Zinevich
Hanna / Iryna Doroshenko
Hnat / Akmal Huriezov
Varka / Chrystyna Fedorak
Paraska / Dana Kuz
Palashka / Kateryna Artemenko
Demian / Vitalii Azhnov
Stepan / Renat Settarov
Omelko / Valerii Velychko
Director / Ivan Uryvskyi
Stage and Costume Designer / Tetiana Ovsiichuk
Lighting / Yaroslav Marchuk
Sound / Yaroslav Antonenko, Pavlo Natalushko
Choir Master / Susanna Karpenko
Music / Malvina Khachatrian
Deputy Stage Manager / Liana Mykhailova
Let us help refugees of the war together!
Please support the efforts of Hungarian Interchurch Aid.
For millions in Ukraine, war has become a tangible reality. Elderly and young people, and entire families have left their homes in war-torn areas. Hungarian Interchurch Aid provides immediate assistance to the refugees and displaced persons who have been forced to leave everything behind, and has launched a comprehensive relief programme to support those in need due to the war.
On 24 April 2022, you can also join the National Theatre & Hungarian Interchurch Aid fund-raising project and pledge donations for the refugees fleeing the war. You can donate to the people who need your support by using the National Theatre's charity boxes and the Hungarian Interchurch Aid payment terminals.
To download and print your free tickets to the two performances of the "Solidarity Day for Ukraine", visit www.nemzetiszinhaz.hu/musor