MITEM 2022
Exhibitions at MITEM 2022 in the National
I.
TWENTY YEARS AGO
The new National Theatre opened on 15 March 2002. After 165 years, the country's premier theatre found its permanent home in a building actually constructed for the purpose. We commemorate the events of twenty years ago with an exhibition introducing the building and recounting the story of the opening performance.
II.
STRAIGHT FROM THE STUDIO
Exhibition by the Visual Design students of MATE Rippl-Rónai Art Institute, Kaposvár Campus
DETAILS
TWENTY YEARS AGO
Birth of the building
The new National Theatre was built on the Danube bank two decades ago. In addition to the unique architectural concept and spectacular implementation, the building, notably, houses some of the most modern stage technologies in Europe. The exhibition traces the 19-month process from design through construction to inauguration. Exhibits include the design drawings of architect Mária Siklós, special photos of the building, and the drawings of landscape architect Péter Török who created the garden surrounding the theatre.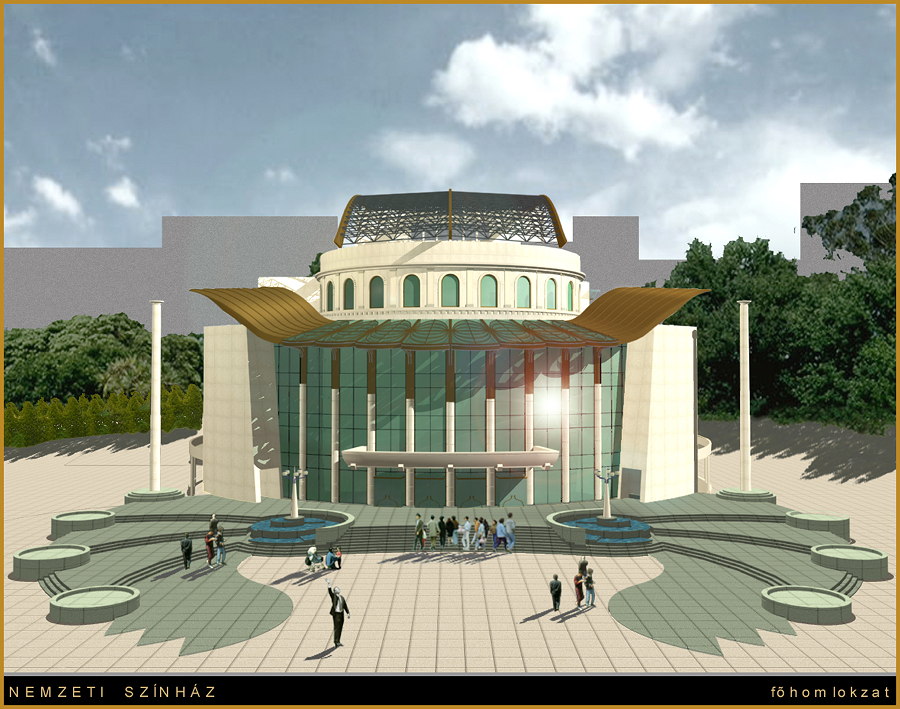 The Tragedy of Man
The Tragedy of Man, a dramatic poem by Imre Madách (1823-1864), is a masterpiece of Hungarian drama and one of our greatest theatrical works. It premiered in 1883, at the National Theatre. The new and modern National Theatre, built in the spirit of tradition and modernity, opened its doors twenty years ago with a grand performance of The Tragedy of Man. Directed by János Szikora, the contemporary interpretation of the classic play was worthy of this major event in theatre history. The exhibition commemorates the spectacular performance with set and costume designs, and stage photos.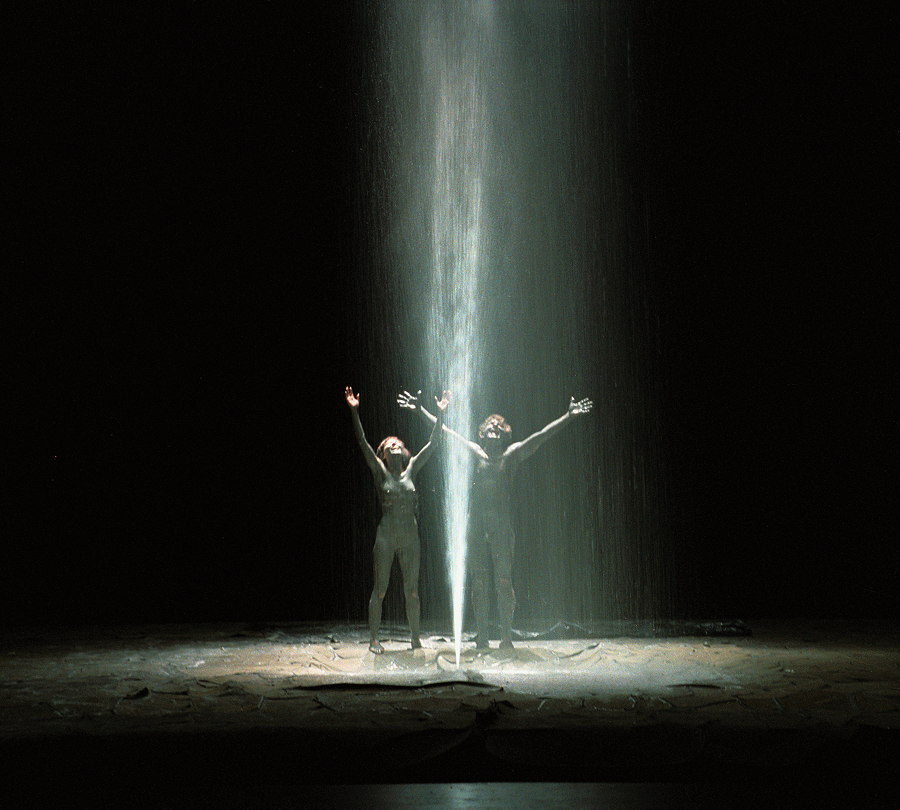 ---
Straight from the studio
Exhibition by the Visual Design students of MATE Rippl-Rónai Art Institute, Kaposvár Campus
The Visual Design students of Kaposvár University are regular exhibitors at the MITEM festival.
This year we present a selection of recent works by third-year students: set designs, scale models, colour costume designs, puppet designs and finished puppets.
The designs have been made for Bertolt Brecht and Garcia Lorca plays. Visual Design is a Bachelor of Arts (BA) degree at the Rippl-Ronai Faculty of Arts. The exhibiting students will graduate in 2022. Over the years, our students have successfully continued their studies in Master's Degree Programmes in Hungary and abroad, and have found jobs in theatre and film.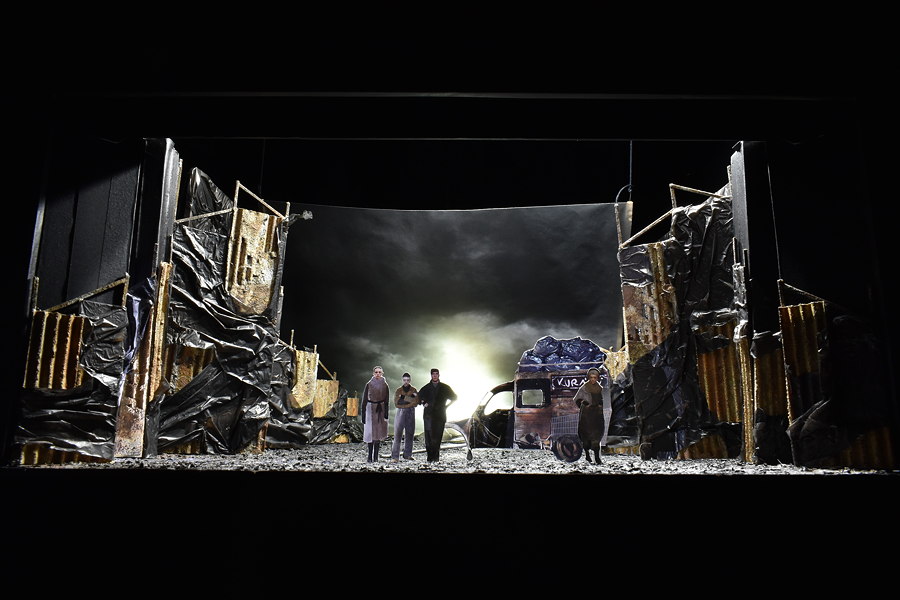 Exhibiting students: Luca Kertész, Henrietta Kis, Dorottya Kresz, Enikő Mónus, Gábor Sike, Petra Szabados, Tímea Széll, Cintia Zámbori
Design professors: Zsuzsa Molnár, Mara Bozóki DLA, Katalin Juhász, Erzsébet Rátkai, Zsófia Varjas, Győző Herédi, Zsuzsa Molnár, Mara Bozóki DLA, Katalin Juhász, Erzsébet Rátkai, Zsófia Varjas, Győző Herédi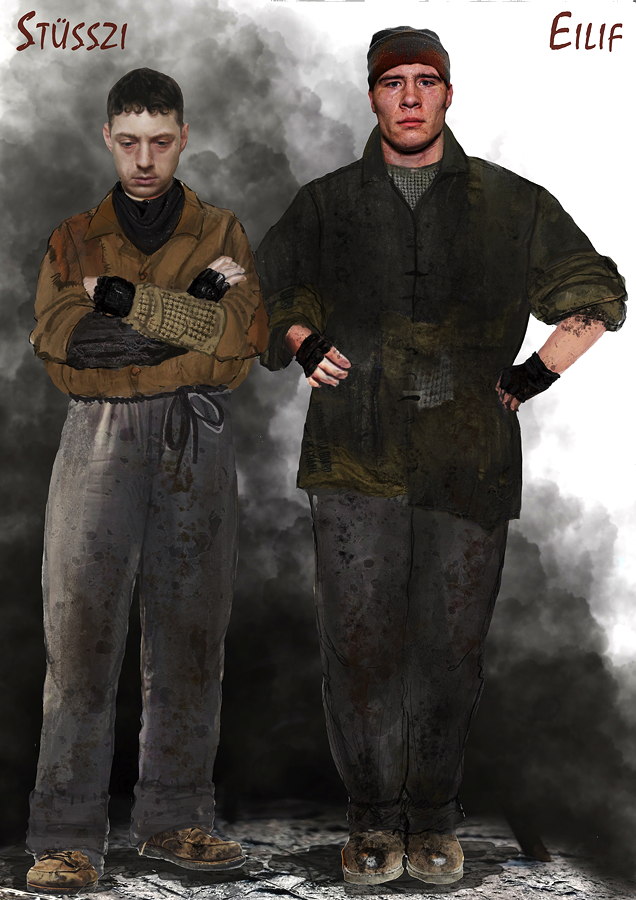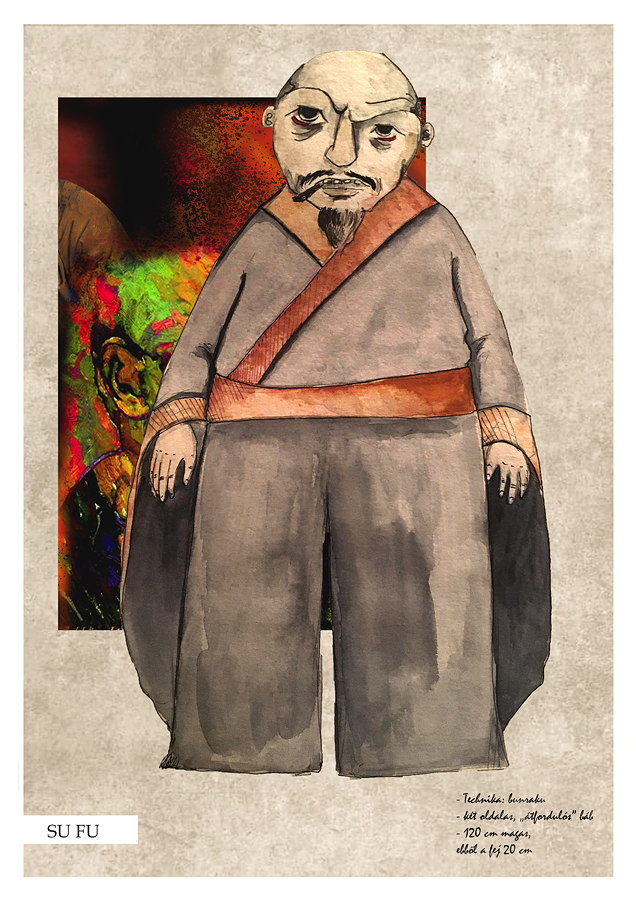 Designers: Luca Kertész and Petra Szabados
(26 April 2022)