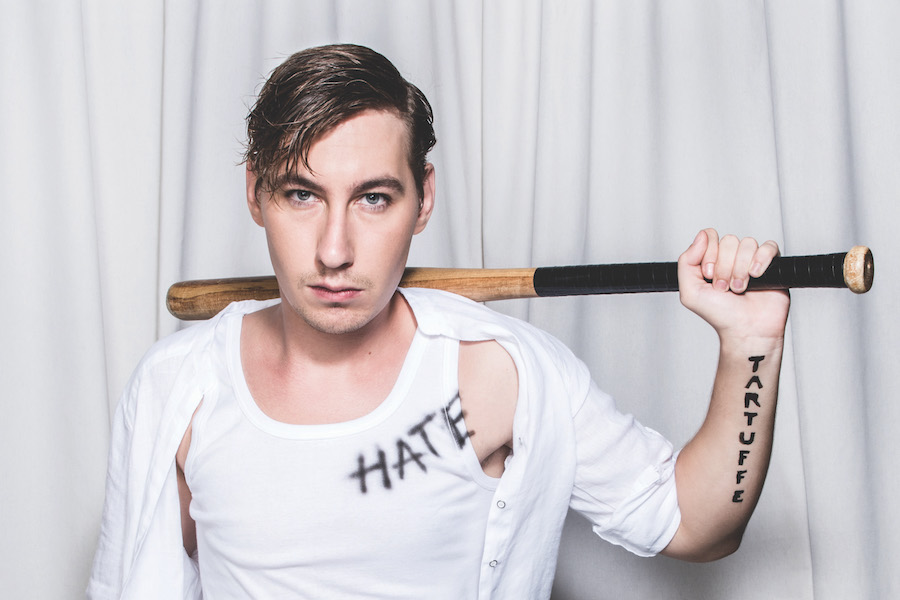 National Theatre, Budapest, Hungary
Director: David Doiashvili
Performed in Hungarian with English subtitles.
In the home of the Orgon family, a deeply religious man, Tartuffe, is acquiring ever more influence. Indeed, gradually the circumstances are shifting and Tartuffe may come to lay his hands on Orgon's fortune and even win his daughter's hand in marriage. Soon, however, everyone begins to see through his shams, except for Orgon himself. The family comes up with a plan to reveal the imposter for what he is. The play is a simple comedy and yet a work of great brilliance. The explanation for this lies, of course, in the genius of its author, one of the defining figures of world theater, Molière.
In the original title of the play, Molière felt it important to include, next to the villain's name, the epithet of sorts, "The Imposter." Tartuffe is the emblematic hypocrite or, one could say, the false saint, the double-dealer, the dissembler, the Pharisee. Or, as clear testimony to the great popularity of the play over the course of several centuries, one could simple call him a "Tartuffe." Molière's character has become synonymous with the vice he embodies, the vice which Molière puts on stage and puts on the pillory with such overwhelming dramatic force that, even though the play was ready for performance in 1664, permission to perform it was only granted in 1669. But as is always the case, the prohibition only called attention to the work, and people poured into the theater to see the opening on 5 February.
As one might guess on the basis of the two productions by George director David Doiasvili which have been performed in our theater, Midsummer Night's Dream and Cyrano de Bergerac, this production does not content itself merely with social commentary or remark, but rather addresses playing and feigning as archetype, as something which is part of every era and which, to some degree or another, is characteristic of all of us.
Mariane, daughter of Orgon, in love with Valere
Valere, in love with Mariane
Cléante, brother-in-law of Orgon