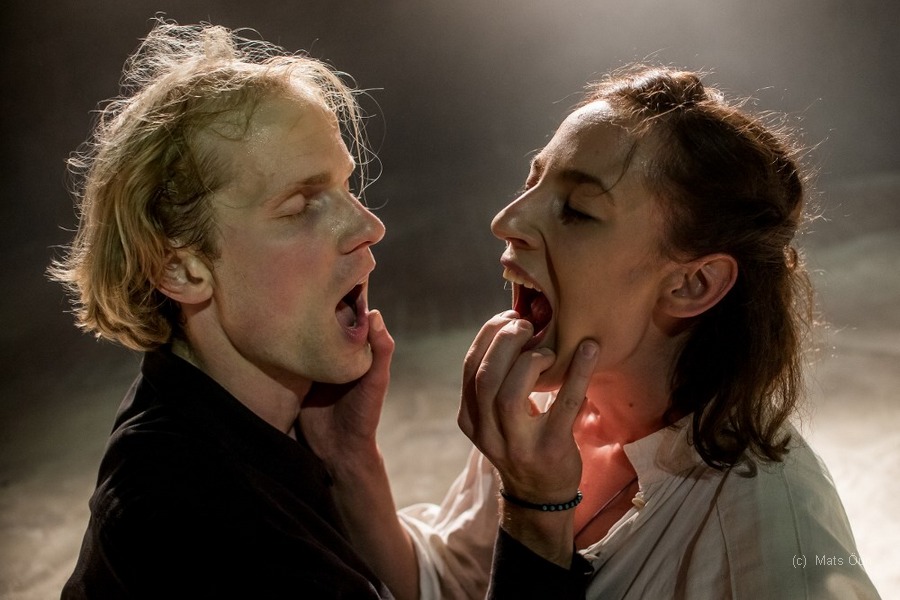 R.A.A.A.M. Theatre, Tallinn, Estonia
Director: Sergey Potapov
Performed in Estonian with simultaneous interpretation in Hungarian and English.
2 hours 25 minutes with 1 breaks.
A young woman is executed aside the church. This is how director Sergey Potapov, also called "Yakutian Tarantino", starts his story of the "Werewolf". All farmers from every corner of the parish were asked to watch the death of the witch. Men of the Tammaru household got back from the church in fear and bad mood. Suddenly they find a small tattered girl behind their door. This is the witch's child... First time the word "werewolf" appears. The family takes the little stranger to their house and life goes on as usual for many years. Until a young love bursts. A son of the family, Margus, falls for the stranger, Tiina.
This classic play by August Kitzberg tells the story of a relationship of "us" and "them", the crowd and individual, ordinary and exceptional. And the topic is more alive than ever. And it is not just about the story, it is the way you see and feel it. It is the atmosphere, rhythms, movement and the words not said that brings the myth alive.
Awards of the performance:
Werewolf won theatre critics special prize at the "Baltic House" theatre festival in St Petersburg and Grand Prix prize at the Slavija Theatre festival in Belgrad - SLAVIJA 2017.
Actors and cast:
Tiina: Kristiina-Hortensia Port
Mari: Liisa Pulk
Margus: Kristo Viiding
Grandmother: Mari Lill
Farmer: Ivo Uukkivi
Farmer's wife: Piret Simson
Jaanus, Farmhand: Martin Kõiv
Märt, farmhand: Ivo Uukkivi
Producer: Märt Meos
Sound designer: Ardo Ran Varres
Light Designer: Priidu Adlas
Set Designer: Ervin Õunapuu
Perfomance manager: Liisa Liksor