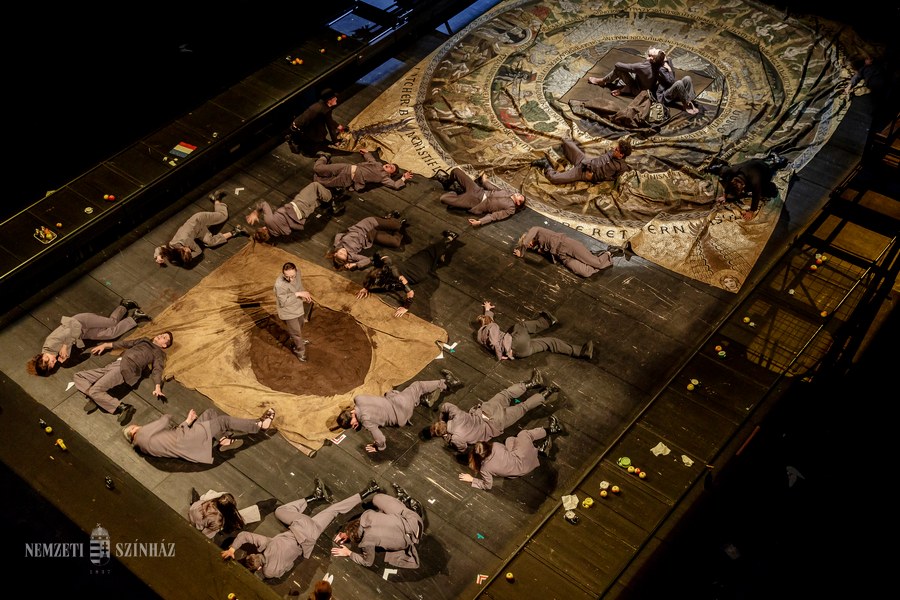 National Theatre, Budapest, Hungary
Director: Attila Vidnyánszky
3 hours 40 minutes with 1 breaks.
The great drama of humankind by Imre Madách—the playwright after whom our festival has been named—offers the hero of the play, Adam, an ever more comprehensive vision of the passage of time to which we have given the name "history," from the very beginnings in the Garden of Eden to the distant future. Adam's "guide," the devil, who is always quite delighted by his own gift for irony, paints a picture of the future the foundation of which is doubt and the edifice of which is tragedy.
Lucifer mixes both knowledge and cautionary warnings in his attempts to persuade Adam not to accept God's creation. But the Great Work, which indeed still turns, overcomes skepticism through the experience of continuous struggle, the struggle of both the audience and humanity of the future.
Attila Vidnyánszky, who is now bringing Imre Madách's great drama to the stage in his fourth production of the work, offers the following characterization of the essence of the play: "This 'poetic epic' of humanity is a great spectacle which carries us through the ebbs and eddies of history, from Paradise into the future, but history as Lucifer would show it to us, i.e. as the 'flitting phantoms of a dream.' Thus, Madách himself gives the key to the staging: through the illogical logic of a dream, everything that Adam and Eve see and experience becomes livable, everything that brings them hope or leaves them disillusioned. We wish to tell, alongside all the moments of 'hopelessness' and the rise and fall of great ideas, of the love which binds two people, the bond between two people, out of which, whether as curse or redemption, our future is born."
Stage manager
Gábor Dobos
Krisztián Ködmen