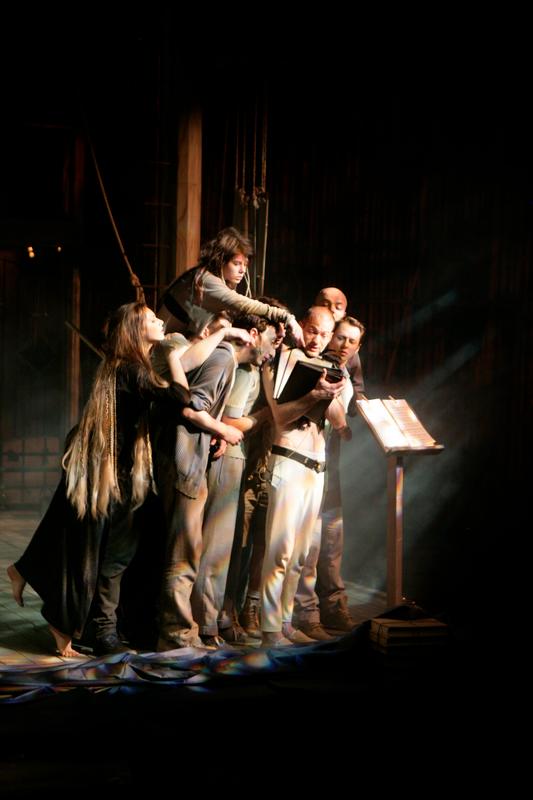 "I.L. Caragiale" National Theatre, Bucharest, Romania
Director: Alexander Morfov
3 hours with 1 breaks.
A fairytale about an unsceptred duke, who later becomes the magician Prospero, and about his daughter, Miranda. A comedy of illusion, extravaganza, a text about power and revenge, The Tempest is, above any performance, a play about the demiurgic strength of art and imagination. The science Prospero uses surpasses human laws, controls nature and apparitions and bestirs love.
The distribution is impressive - Ion Caramitru is playing Prospero in this captivating enactment, with rapturous rhythms, humour and emotion; its rich plasticity and the tempi of musical illustration remain alive in the minds of the theatregoers for a long time after they have left the hall.
Színészek:
Ion Caramitru, Mihai Călin, Alexandru Călin, Ioan Andrei Ionescu, Vitalie Bichir, Mihai Calotă, Mădălin Mandin, Ionuț Toader, Axel Moustache, Eduard Adam, Alexandra Poiană, Crina Semciuc, Istvan Teglas, Gavril Pătru, Andrei Finţi, Marcelo S. Cobzariu, Eduard Cârlan
Díszlet/Stage design: Nikola Toromanov
Jelmez/Costume: Andrada Chiriac
Koreográfus/Coreographer: Florin Fieroiu
Zene, dramaturg/Music, dramaturge: Alexander Morfov
Világosító/Light: Chris Jaeger