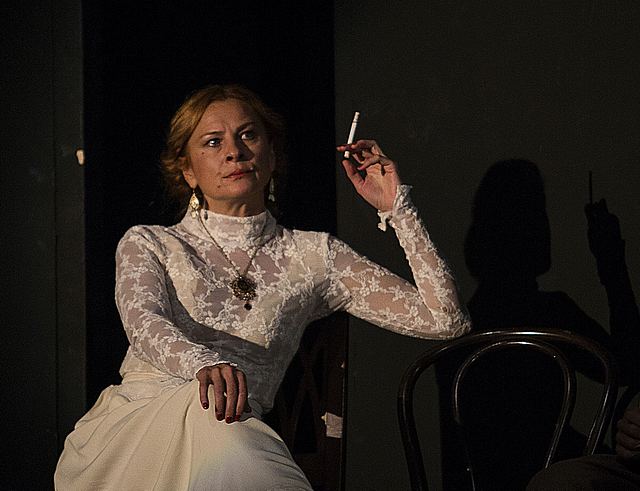 MITEM
Director: Janežič Tomi
MITEM
6 hours with 3 breaks.
This Novi Sad version of the Chekhov classic is a more than 6-hour intellectual adventure, an emotional exodus. The performance displays the fourteen-month long series of rehearsals as an aim as well as a tool for the audience. The four acts serve as independent dramaturgic units: the first act addresses the world of art and theatre in an unreserved manner, the second one is about love and day-dreaming, the third tackles ownership, while the fourth relates to us the accidental nature of the fate of every single human being. The director not only stages Chekhov's work of art, but also the process of intellectual creation in the theatre. The Seagull, performed by the Serbian National Theatre at the Sarajevo International Theatre Festival (MESS) 2013, won the award for best performance.
Anton Pavlovics Csehov
Sirály
Rendező, fény-és látványtervező: Tomi Janežič
Újvidéki Szerb Nemzeti Színház, Szerbia

Anton Pavlovich Chekhov
THE SEAGULL
Director, Set and Light Designer: TOMI JANEŽIČ
Serbian National Theatre, Novi Sad, Serbia

Dramaturg: Katja Legin; Jelmeztervező/Costume Designer: Marina Sremac; Zeneszerző/Composer: Isidora Žebeljan.

Színészek/Actors:
JASNA ĐURIČIĆ, FILIP ĐURIĆ, DUŠAN JAKIŠIĆ, MILICA JANEVSKI, DENEŠ DEBREI, DRAGINJA VOGANJAC, IVANA VUKOVIĆ, BORIS LIJEŠEVIĆ, BORIS ISAKOVIĆ, DIMITRIJE DINIĆ, JOVAN ŽIVANOVIĆ, MILICA TRIFUNOVIĆ, TIJANA MARKOVIĆ, DUŠAN MAMULA

Zenészek/Musicians:
Aleksandar Ružičić, Borislav Čičovački, Nenad Marković, Isidora Žebeljan, Boban Stošić, Goran Kostić, Ivan Marjanović.