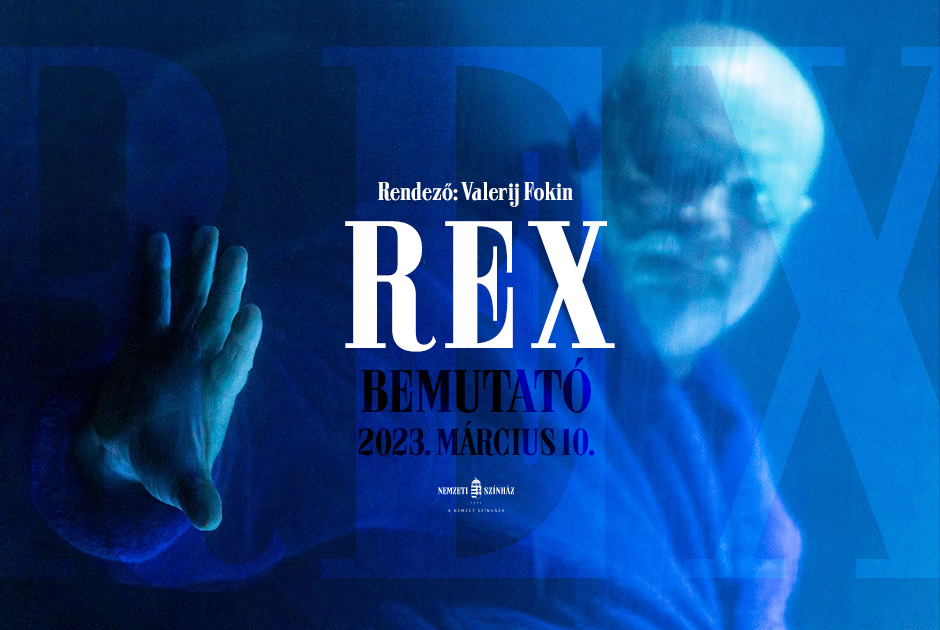 Hungary • National Theatre, Budapest
Director: Valery Fokin
Performed in Hungarian. On MITEM with English translation. Please note that the performance uses powerful lighting effects!
1 hours 50 minutes, without breaks.
'And your life - is the ultimate sacrifice humanity asks of you.'
The play's protagonist is Livey Kaplan, the legendary UN Secretary General who in the course of his long life united all of humanity in a single state. But instead of the unity he had hoped for, the world plunged into even more terrible historical cataclysms leading to the failure of Kaplan's utopian project. The ex-politician is 129 now and wishes to die, but ceasing to exist is not that easy in this odd society, and Kaplan is forced to live in solitude, secluded from the world, looked after by an android servant assigned to him. The play consists of a series of peculiar encounters and dialogues gradually revealing the protagonist's controversial role in history, his private life and complex personal relationships. He wants to defeat his nemesis, Lazar Chomsky, and to get back his kidnapped daughter Samantha. In the maelstrom of great ideas and deeds, the individual finds it increasingly difficult to preserve his true feelings and the poetry of existence. Is survival possible? Can human civilization persist?
A celebrated young author with several volumes of short stories and novels, Kirill Fokin has also established himself as a playwright in contemporary Russian literature. He is mainly interested in the various paths along which human society develops, which he depicts in his plays mostly through fictional alternative realities. REX is one of the most important plays in his collection Drama Futuro, published in 2021, a satirical dystopia that raises serious philosophical questions about the future of our civilisation, the globalisation of humanity and its consequences. The production is directed by the author's father, Valery Fokin, a prominent figure in Russian theatre and artistic director of St Petersburg's Alexandrinsky Theatre. Thanks to his guest performances at MITEM (Zero Liturgy, Marriage, Schweik, The Comeback) and his Crocodile at the National Theatre, Hungarian audiences have already been introduced to Fokin's unique world of visionary theatre.
LeeWei Kaplan (former UN Secretary General)
Sam (android, Kaplan's "assistant")
Lazar Chomsky (US presidential advisor)
Samantha (Kaplan's daughter)
Lili Lujza Battai e.h. m.v.
and the acting students of the Rippl-Rónai Faculty of Arts of Kaposvár University:
János Bence Bognár, Kata Duma, Péter Juhász, Benjámin Dominik Kerék,
Anna Gizella Kiss, Róbert Dávid Krauter, Júlia Mikita Dorka, Ákos Balázs Puskás, Ilka Sipos, Anett Soós, Márk Wettstein, Ábel Tamás Winkler
Contributes from a video recording: