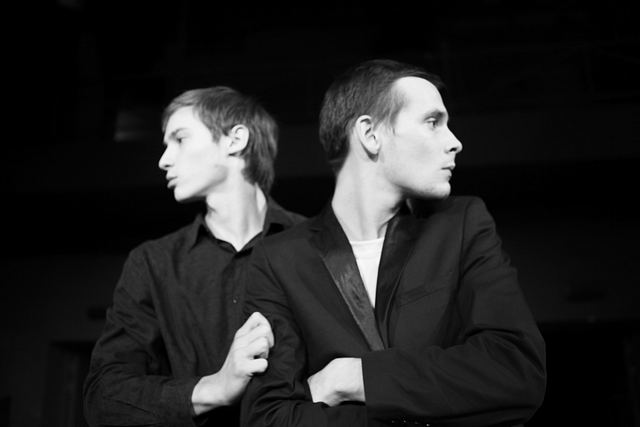 MITEM
Director: Viktor Ryzhakov
MITEM
1 hours 50 minutes, without breaks.
As if we were in a club of a small Russian town today where the grotesque Gogolian characters multiply and speak our contemporary language. The virtuoso performance of the young cast provides the audience with a new understanding of this classic piece. The production is the creation, based on Gogol's play, of months of rehearsals by these creative minds. This intensive, irresistibly funny and at the same time shocking performance proves that Gogol's play – first performed in Saint Petersburg in 1836 and put on stage almost continuously ever since all over the world – always has something to say. Russia's most famous theatrical academy, the Moscow Art Theatre-Studio, adapted Gogol's play on stage with its students in Victor Ryzhakov's reinterpretation. Gogol.revizor comes to Budapest MITEM after several successful festival productions.
Nyikolaj Vasziljevics Gogol nyomán
Gogolrevizor
Rendező-pedagógus: Viktor Rizsakov
Moszkvai Művész Színház – Stúdió, Oroszország

Gogolrevizor
(from Gogol: The Government Inspector)
Director-pedagogue: Viktor Rizhakov
Moscow Art Theatre – Studio, Moscow, Russia

Színészek/Actors:
Alexander Anurov, Vasily Brinchenko, Andrey Burkovsky, Alexandra Veleskevich, Dmitry Vlaskin, Ekaterina Golovina, Alexander Dmitrijev, Artiom Yeshkin, Edijs Zalaks, Dmitry Ismagilov, Polina Kazanceva, Larisa Kokojeva, Sofia Lebedeva, Denis Matvejev, Anton Rival, Roman Ripko, Stanislav Rumiancev, Elizaveta Ryzhikh, Ljubov Sokolinskaja, Nikita Sugakov, Xenia Fedotova.