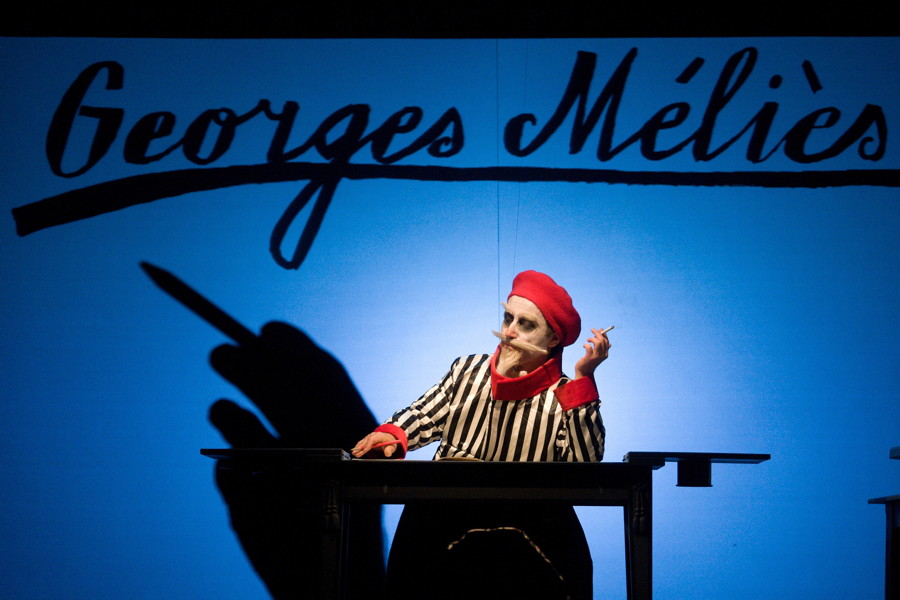 Drak Theatre, Hradec Králové, Czechi
Director: Jiří Havelka
without text
50 minutes, without breaks.
"He was destined to inherit his father's shoe store, but in childhood he likes to draw instead. In London he sees a magic show and is so fascinated that he becomes a magician. He buys his own theatre which is always sold out, because he lets women disappear and turn them into butterflies… Then he attends the first screening of the Lumière brothers. He will become a brilliant filmmaker who creates the first film studio in the world." Georges Méliès (1861 – 1938), a French film director and a major pioneer of cinematography.
A new staging of the Drak Theatre is inspired by the remarkable life story and work of cinema pioneer Georges Méliès. It takes viewers into the attractive settings of wizards and magic tricks. Magic tricks, that Méliès as first managed to use in incredibly imaginative ways on the film medium, still retain their visual poetry. He had particularly many followers. The Meliés' world of imagination is boundless resisting even death, because celluloid illusion and fantasy weapons may perhaps even beat the Grim Reaper … Or not? We'll find out at the end of the journey through the fascinating story of a greatest film magician of all time.
Szereplők:
Luděk Smadiš, Milan Hajn,
Petra Cicáková, Jan Popela, Šimon Dohnálek
Tervező: Marek Zákostelecký
Dramaturgia: Dominika Špalková
Zene: DVA