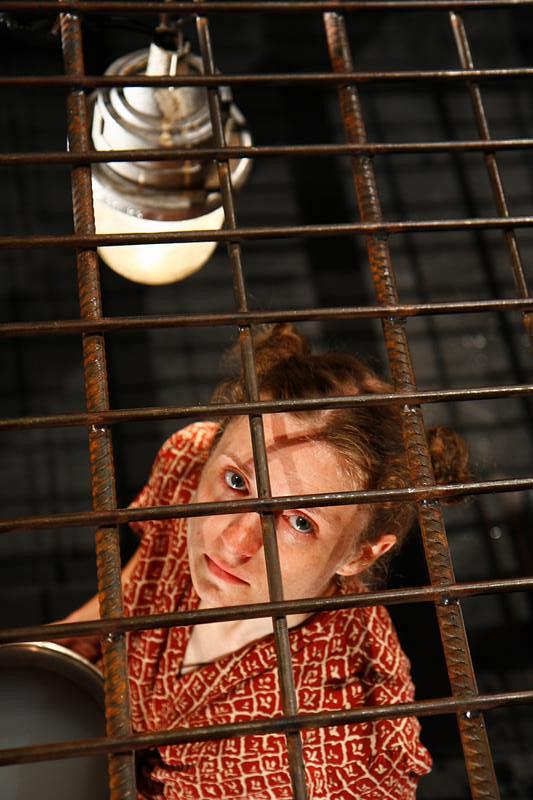 DAKH Centre of Contemporary Art, Ukraine
Director: Vlad Troitskyi
2 hours.
Sunflowers pray. Thunder reads the Bible on the cloud... Poplar whispers: your cry is terrible, Isaiah!
Sunflowers pray. Hunger; mother kills the baby... Poplar screams: this is my paradise, Isaiah!"
Vasyl Barka
"Dog's Cage" is a play and a cry based on extracts of various works which resonate with historical events that took place and are still happening in Ukraine now.
Choirs, prayers, pleas from the tragedy "Oedipus Rex" translated by Ivan Franko reflect the state of the oppressed people, abandoned by God. Depressed, he seeks the truth and God in this world...
Why do people come into this world? Why do terrible things happen? Who is responsible for human suffering? What kind of sin must people atone? These and other questions constantly recur in the mind of those who seek liberation from bondage...
Színészek:
Jevhen Balj, Vaszil Bilousz, Natalka Bida, Makszim Gyemszkij, Tatjana Havriljuk, Roman Jaszinovszkij, Ruszlana Hazsipova, Vira Klimkovecka, Szolomija Melnyik, Szemjon Mozgovij, Andrij Palatnij, Nyikita Szkomorohov, Tetjana Vaszilenko, Visnya, Zo
Zeneszerző: Vlad Troickij, Roman Jaszinovszkij, Szolomija Melnyik