Preface
The 5th Madách International Theatre Meeting (MITEM), April 12–29, 2018
Curiosity
At the launch of the first MITEM in 2014 I stressed the importance and need for openness. Now in 2018 we can talk about the success of openness. We opened ourselves to the world. In the past five years, we at the National Theatre have been hosts to some one hundred companies from 32 countries. Both public and professional feedback has reinforced that we are on a good path.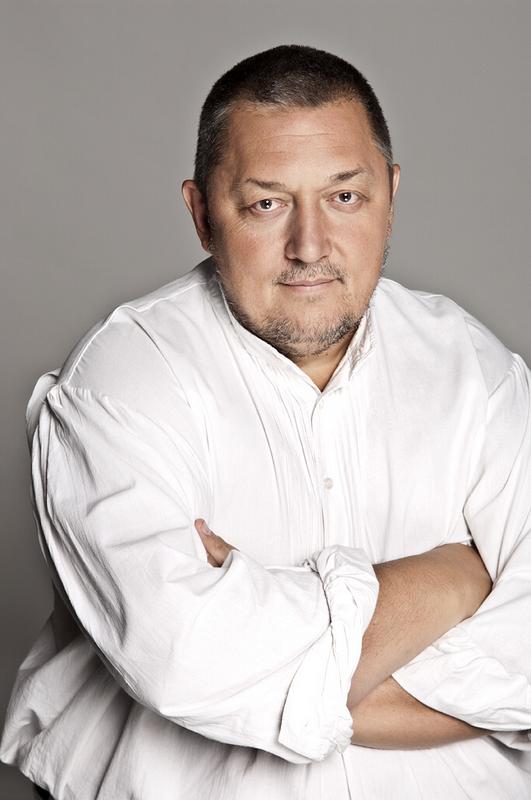 I think that for some years to come, MITEM should keep its character as a review. This very diversity ensures us that we can assess the artistic trends in the world, the achievements of prominent creators from various countries or how great directors work with important companies.
There are some important pillars. One such is the presence of national theatres – we are indeed curious what the institutions with status similar to ours think about the prospects of national cultures. We seek out directors and companies with aesthetics similar to ours, productions that are theatrical and visionary, creators that are invested in furthering their own theatrical language. Inviting Eastern and Central European companies is another pillar.
We are delighted to welcome again on of our great masters, Nekrošius, as well as Milan's Piccolo Teatro. The Estonians – celebrating 100 years of statehood – will also be here. I would like to draw your attention to two focal points. One is the presence of the German theatre. The Caucasian Chalk Circle directed by Michael Thalhaimer represents the cutting edge contemporary German theatre. We have productions from Tunisia, Lebanon, a Syrian company that took refuge in Germany, the staging of an Iraqi director resident in Belgium. We can witness how the makers of theatre perceive their world fraught with conflicts triggered by crises and wars, how they see themselves and their position whether at home or in exile, whether upholding or surpassing their heritages.
In these past years we have also found partners. That is because the artists invited to MITEM – from Korea to Switzerland, from Georgia to Norway and from Lebanon to Belgium – are all driven by the same passion that we are. We believe theatre can overcome cultural, conceptual and (save for a few sad instances) even political differences. Theatre can give us the very essence of cultural exchange: curiosity.
For us, the gestures towards understanding others are paramount. This is why we chose Sophocles' beautiful sentence as our motto: "I was born for love, not hatred."
Dear reader!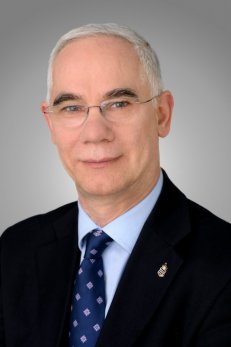 A nation, whose solitary language is refuge and isolation in equal measure, it is particularly important to meet with other nations and other languages, together with their organic theatrical culture. For this reason the initiative to establish the Madách Imre International Theatre Meeting was both necessary and exciting. The National Theatre and its director offer us a great opportunity to experience the cultures of other countries, and through the expressions of the actors into their souls, get to know their joys, pain and dramatic situations.
MITEM gives us contemporary and classic performances, old and new dilemmas, eternal questions. These have something in common: human nature, which has been a permanent preoccupation of theatre from ancient times to the present. So it is not by chance, that the organizers chose Sophocles' sentence, I was born for love, not for hatred as their motto. This certainly isn't daily politics, but we may consider it a desire of the 21st century's Hungary and world: love instead of hatred.
Hungarian scholar and literary historian Antal Szerb considered Sophocles a favourite of both gods and people. His never fading dramas lead us to the most magnificent peaks and darkest caves of human nature. Besides the classics, we will also witness innovative performances such as a 21st century re-imagining of the good soldier Schweik, the Cherry Orchard by a Ukrainian street theatre on the prow of the National Theatre as well as a new interpretation of Lewis Carroll's probably best-known Alice in Wonderland.
We can witness the vast richness of the world through 26 plays from 14 countries. While the actors may come from many different places and speak to us in various languages, the power of drama can overcome language barriers: theatre will be able to reach and touch us, Hungarians, even if it speaks in other tongues. The directors of these performances are among the best in their field and represent the elite of their profession. This year's MITEM is yet another great treat, so please join us!
"I was born to share love, not hate"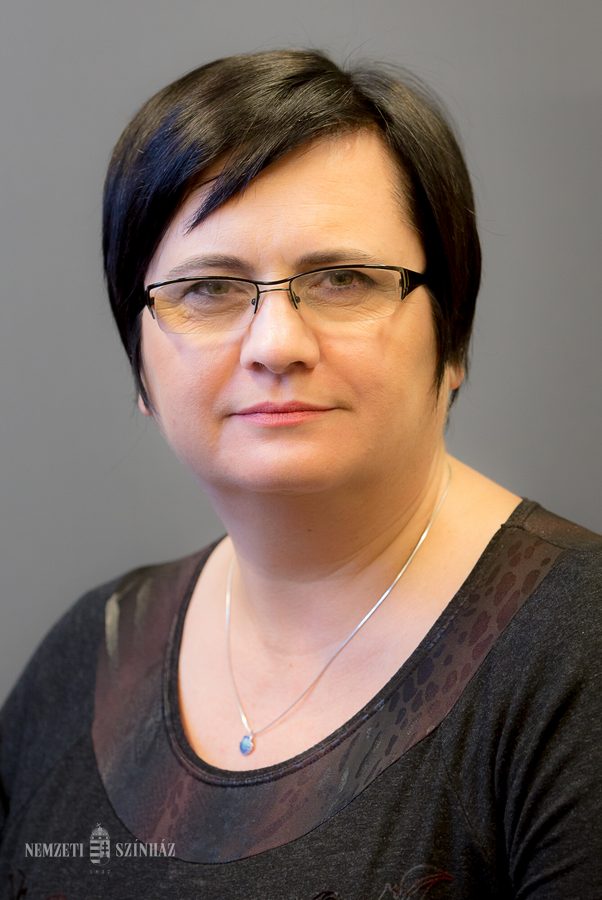 We chose this sentence of Sophocles as the motto for the 2018 MITEM as we believe it to best encompass what the international theatre festival of the National Theatre will be about this coming spring.
They say that despite obvious warning signs, in times of peace people would stick to their usual routine until the very last moment. As unsuspecting as King Oedipus, who believed he could avoid his predicted fate. As clueless, as Pinocchio in the jungle of a world full of lies. As oblivious to danger as Gruse, the Georgian maid who saves the child of the governor. But what is the message űof these tales to our present?
For the fifth edition of the Madách Imre International Theatre Meeting (MITEM) who have elected to invite productions of powerful drama that could be instrumental in having a clearer picture of the world around and before us, possibly also helpful in our future decisions.
Géza D. Hegedűs
ECHOING QUESTIONS
"ESTRAGON: Help!
VLADIMIR: Does it hurt?
ESTRAGON: Does it hurt? You're asking me if it hurts? "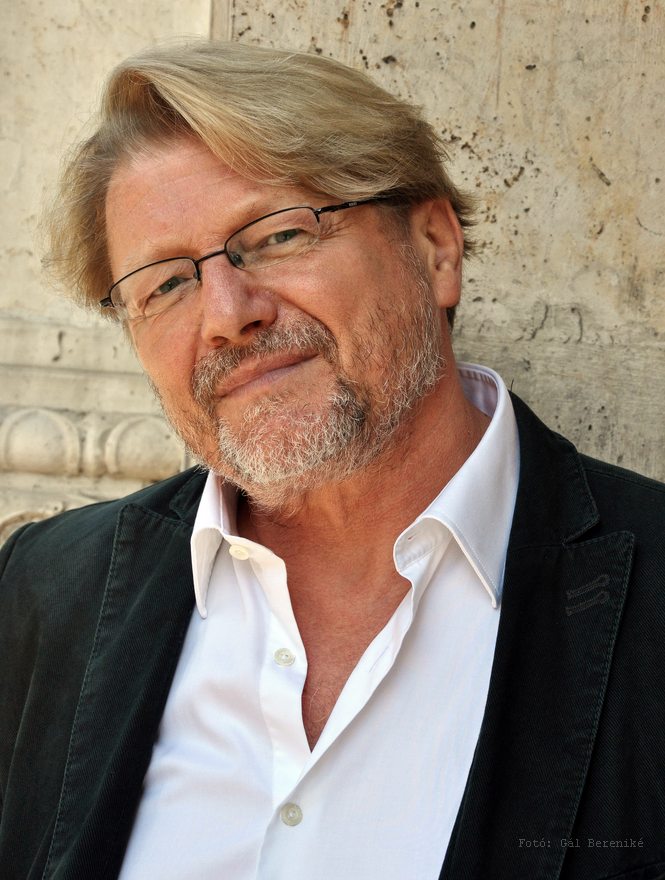 The above fragment of a dialogue was first heard on stage in Paris in 1953, during the premiere of Samuel Beckett's Waiting for Godot. Sixty-five years ago anybody with a good radio could have witnessed the premiere, broadcast live. Of course not on Hungary's then state channels Kossuth and Petőfi. At the time, the radio sets considered state-of-the-art and limited to said two channels where there to isolate. Quoting Hungarian poet Attila József: "How many borders Europe has?" - it was a permanent heartache of ours. And yes, it did hurt to be condemned to live torn apart from each other, oblivious of one another, hostages to a violent and abstract ideology, locked in and locked out at the same time, condemned to enforced blindness. Europe at the time was populated with our past, our dear ones, ancestors and successors, and through our invisible capillaries we still remained a part of it. It was very much a tangible and integral part of our history, with its convoluted relationships, just as it is today. This is one of those immutable, undeniable facts like the ecological truth that in the region of the rivers Danube and Tisza our weather patterns exhibit continental extremes.
Time hasn't blunted Samuel Beckett's above questions, which may now be even more acute in today's Europe, in the cultural communities of a shrinking civilized world. The questions resonate in dramas, theatre plays, inspiring both performers and audience to jointly seek answers, to understand human suffering, to pay attention to others, to show solidarity or even formulate new questions. This year's culturally diverse 5th MITEM Festival will hopefully give us all – from India, Lebanon, Tunisia, Belgium, Estonia, Croatia, Germany, Italy, Russia, Romania, Slovenia, the Ukraine and hosting Hungary – to finally understand: human pain is a common experience, just like theatre is with its different formulations.
As I write this, my 18-year-old cat purrs beside me. Which reminds me the words of one of our greatest writers, Géza Ottlik: "cats are our only reason for optimism. This tiny, furry predator could only have been tamed through millennia of steadfast, undemanding and unconditional love. Through absolute idolisation of its beauty and total respect of its freedom and independence. If we managed that, then humanity cannot be an entirely lost cause."
AT THE GATES OF OUR OWN HISTORY
For us theatre people and all others, here at the National Theatre we are in the midst of the 5th MITEM. We are again hosts to the world, but who is truly the host and who is the guest here? This conjures a mental image: a gate standing alone in a barren landscape, without a house or walls. It is not clear whether passing through that gate we will step out of or into nothing. But for the singular moment of standing in the gateway, this nothing concentrated in the shortest of times will bring about the act itself of stepping out of, or rather into...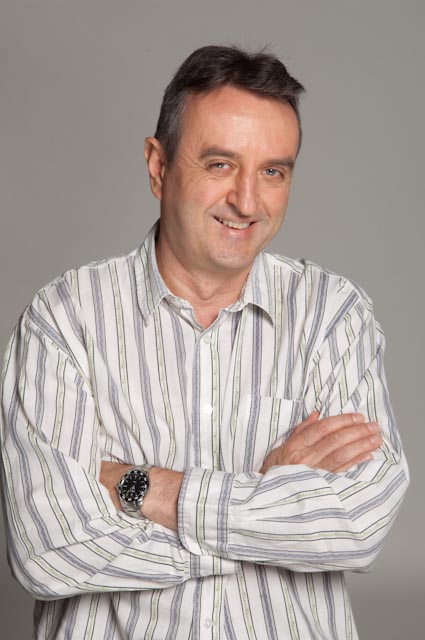 I believe this festival is a portal leading somewhere.
Becoming an act – this psychological expression describing an emotional moment turned into involuntary action is used in describing the Violence(s) production of the Tunisian National Theatre. "Where does all the action come from? Does it stem from some obscure pattern from the mythological and archaic depths? Are perhaps today's Cains and Abels some persistent reincarnations from the dawn of time?" Browsing through the offers of this year's MITEM brings flashbacks of recent history. Looking at the landscape from the perch of ideas and poetry, then descending into the here. Suddenly it seems that history is happening now and we are parts of it to the extent our ideals are transformed into action. But are we doomed for movement or is it a blessing?
The Revolution of the body, the performance of the Toneelhius theatre of Antwerpen is clearly a celebration of action and movement, while the Oedipus performed by the Vakhtangov State Academic Theatre sees it as a curse. The migrants portrayed in the performance of the Székelyudvarhely Tomcsa Sándor Theatre migrate from home to the homeland, whereas the old clowns of Theater an der Ruhr from Mülheim are not quite sure whether their roving circus is the host or the guest in a foreign country. Then again, why does Oskar, the eternal child playing his drum in The Tin Drum shown by Berliner Ensemble believe that the unutterable can be expressed in drumbeats, while the Ivanov of the Croatian National Theatre is "a reluctant Hamlet, a hypocrite Tartuffe and disillusioned Oblomov rolled into one?" Is character and any behaviour consistent with it the action itself, or just the prelude for action? The Alice we see in the Wonderland of the Tamási Áron Theatre of Sepsiszentgyörgy crosses into another domain while experiencing the traumatic changes of her own body as an initiation. Is the curse or the blessing of action? Certainly a blessing, says Pinocchio in the play of Milan's Piccolo Teatro, and his nose grows another tiny bit. It seems that lying is indeed the path to becoming a flesh-and-blood human being. A curse! – scream the ancient warriors in the Iliad by the Ljubljana National Theatre, since "every battle converges into a single one and the victims become one universal victim". Is this not the opposite of action? Destructive action can only bring about destruction. The same fate seems to haunt Boris Davidovich, who makes an account of his life defined by revolutions from his inexistent tomb as shown by the Novi Sad Theatre.
It seems that the awkward expressions of our greatest deeds are more than just a mirage: they are moments of living history captured by theatrical means. Whether they are dance sequences, smiles of unuttered words or the steps of migrating masses, it is certain that they all are the fleeting essence of eternal ideals. As is this latest meeting, which brings together companies, theatres – and worlds.