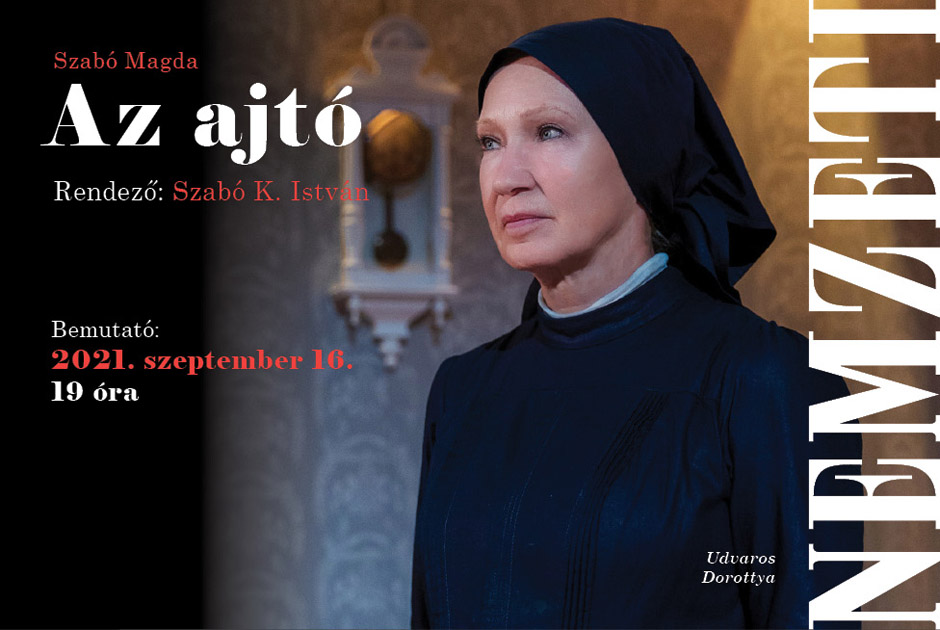 National Theatre, Budapest, Hungary
Director: K. István Szabó
2 hours 5 minutes, without breaks.
Magda Szabó is the best known modern Hungarian writer worldwide. Her books have been translated into 43 languages. In the words of Európa Publishing House, the curators of Szabó's oeuvre, "you cannot think of an author who is more Hungarian and European at the same time". Magda Szabó started out as a poet, and only began to write novels in her years of regime-imposed silence. When she was allowed to publish her first novels (Fresco, The Fawn), she was already a mature prose writer. "She abounds in material, she is truthful, topical, readable, and downright brilliant," commented Ágnes Nemes Nagy. Fellow novelist Anna Jókai finds her a wizardess: "When Magda Szabó writes, she does as she pleases with the human world. She has all the makings for doing magic: amazingly powerful language, plenty of experience, and the necessary – though strictly hidden – suffering. (…) Her enchanting text covers the original, worn inscriptions of the stones like vine. The almost forgotten facts come to suggest something else, something unusual and intriguing, whether it's the destruction of Troy or the death of an old woman, or a major figure of our history. Magda Szabó commands her chosen topic and the topic obediently submits to her pen. (…) A second reality is built and becomes ingrained in the soul as sovereign creator Magda Szabó sees it."
She wrote her novel The Door in 1987. Since its publication, it has been translated into nearly 40 languages. It won her France's Femina Award in 2003, and István Szabó turned it into a movie starring Helen Mirren in 2012. Its stage adaptations are played in theatres with success.
Emerenc Szeredás, protagonist of The Door, is modelled on Julianna Szőke, the housekeeper at the writer's home in Júlia utca, Budapest. The affectionate wrangling between the simple old woman, who guards her dignity along with the horrors of her life, and the accomplished writer takes on a mythical depth in this self-flagellatingly candid novel. "I killed Emerenc. This is not altered by the fact that all I wanted was not to undo but save her," says the narrator Magda Szabó in the novel. The investigation launched by the writer into her own past exposes psychological dimensions hidden from the everyday eye, and it turns Emerenc into a heroine in the ballad of human dignity.