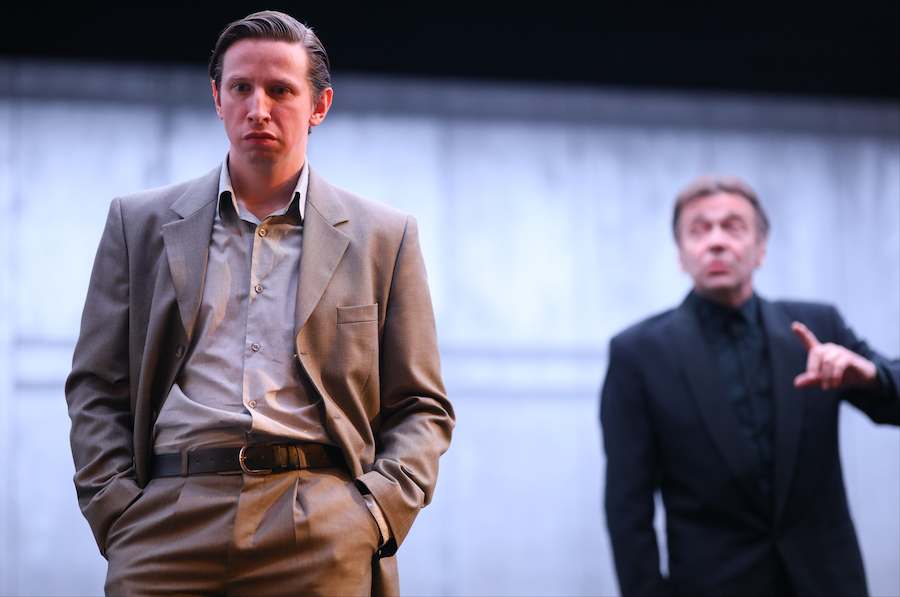 Priut Komedianta Theatre – Saint Petersburg, Russia
Director: Konstantin Bogomolov
Performed in Russian with Hungarian translation.
3 hours 40 minutes with 2 breaks.
Konstantin Bogomolov, who is known for his radical productions in the main theatres of Moscow and St. Petersburg, released the second performance on the stage of the theatre "Priut komedianta" — "Crime and Punishment" based on the novel by Fyodor Dostoevsky.
"You will not see Dostoevsky screaming, suffering, sobbing in this performance. Here, Dostoevsky is calm, rational rather than emotional. All emotions are hidden inside. The approach to 'crime' (not the way of presentation) is really Tarantino-styled. In the sense that death in Tarantino movies is not seen as a drama, it is only an episode of life. Moments of physical torment have been removed from Raskolnikov's story, although both the text and the structure of the novel have been preserved. But at the same time, each monologue is removed from the zone of ethical and moral torment. That is Tarantino's style here."
(Konstantin Bogomolov)
Színészek/Actors:
Dmitry Lysenkov, Aleksandr Novikov (Honored Artist of the Russian Federation), Marina Ignatova (People's Artist of the Russian Federation), Valery Degrtyar (People's Artist of the RussianFederation), Alena Kuchkova, Iliya Del, Maria Zimina, Aleksey Ingelevich
Díszlet- és jelmeztervező/ Stage and costume designer: Larisa Lomakina • Fénytervező/Lighting design: Larisa Lomakina, Yana Boytsova