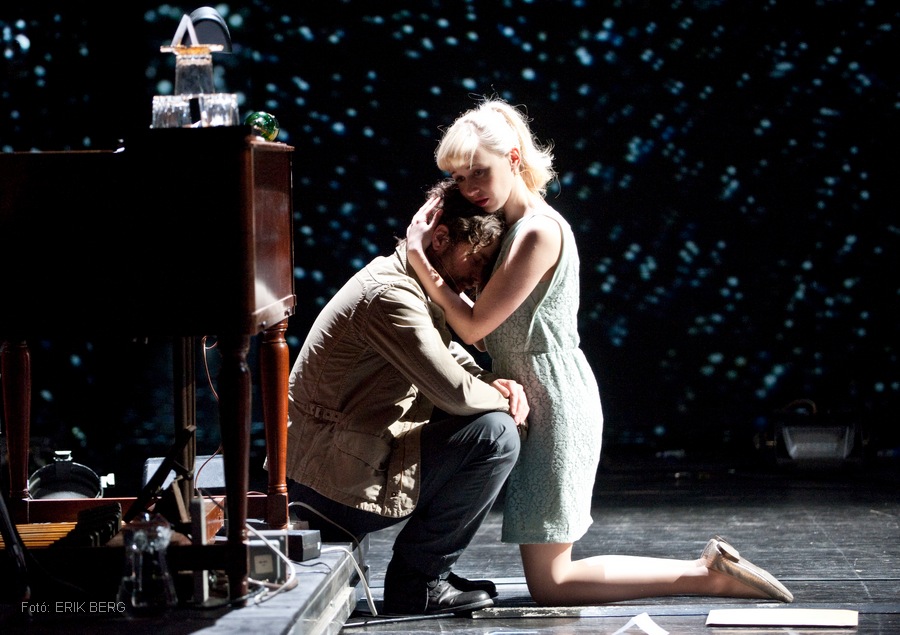 Det Norske Teatret, Oslo, Norway
Director: Eirik Stubø
Performed in Norwegian, with Hungarian and English subtitles
3 hours with 2 breaks.
Eugene O'Neill's trilogy Mourning Becomes Electra was inspired by Aeschylus' Oresteia. The American playwright both follows the storyline of the ancient drama and changes the setting and time of the plot: the play is set in the USA after the Civil War. Instead of the House of Atreus, the audience bears witness to the tragic fate of a wealthy American family.
Upon returning home from the war, father and son wish to forget their horrible experiences, but the idyllic home soon becomes a battlefield. O'Neill was also profoundly inspired by Freudian teachings, popular in the 1930s when the play was written. The notion of the Oedipus complex, emotions that never find expression, childhood wounds preserved in the unconscious mind, and repressed sexual desires are all present in this bloody family drama, and they all have a powerful dramatic effect. It comes as no surprise that some critics interpret the drama as a psychological case study.
Det Norske Teatret from Oslo uses a jazz trio instead of a Greek chorus. The production has been highly successful with audiences and critics in Oslo and at the Ingmar Bergman Theatre Festival in Stockholm. The excellent performances, fine music, and visual elements convey the message of O'Neill's tragic play faithfully while also speaking directly to today's audiences.
Actors:
Orin – Torbjørn Eriksen
Lavinia – Kirsti Stubø
Adam Brandt – Lasse Kolsrud
General Ezra Mannon – Bjørn Skagestad
Christine Mannon – Gjertrud Jynge
Peter Niles – Espen Løvås
Hazel Niles – Marie Blokhus
Musicians:
Steinar Sønk Nickelsen,
Erik Nylander
Håvard Stubø
stage designer: Kari Gravklev
costume designer: Kari Gravklev
musical director: Steinar Sønk Nickelsen
lighting designer: Torkel Skjærven
video designer: Boya Bøckman
sound designer: Vibeke Blydt-Hansen
dramaturge: Cecilia Ölveczky
stage manager: Per Berg-Nilsen
makeup: Tonje Lie Nauff
prompter: Torill Steinlein